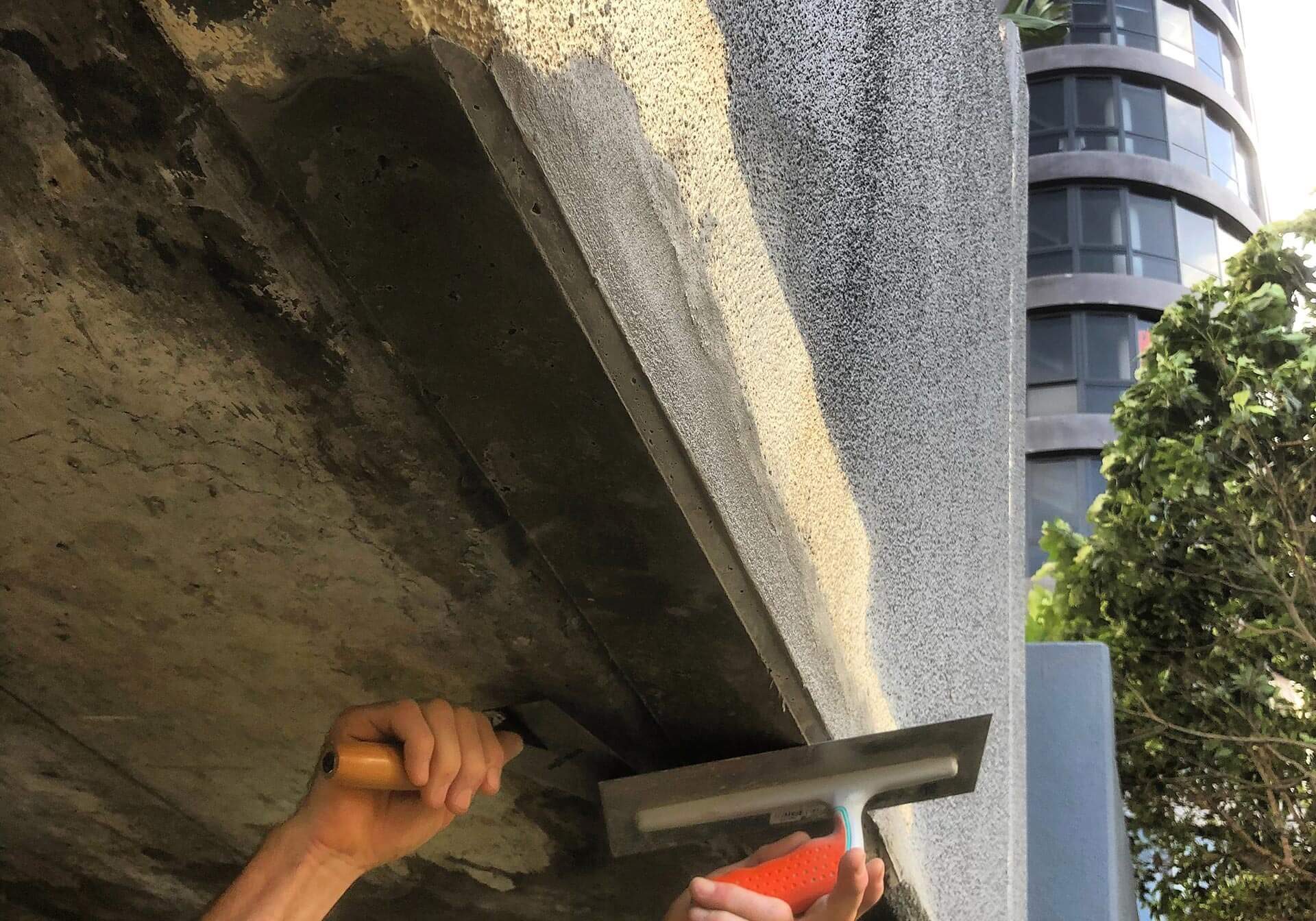 Safetek is a leading provider of concrete repair services via rope access in greater Sydney area.
Water penetration to concrete can cause the steel reinforcement to rust, where steel rusts it causes concrete to break away. This falling debris presents a major hazard to public below and should therefore be managed appropriately.
This spalling, otherwise recognised as concrete cancer, is caused by a number of reasons: poor waterproofing, building defects or simply the location i.e. being by the sea.
Depending on your requirements, we can:
Provide make safe via rope access where we abseil down your building and remove all loose debris from the affected parts of your building in a safe manner.
We take care of debris removal leaving your site clean and safe.
We can also take care of periodic maintenance of your facade until a repair can be afforded.
Repair the damage via rope access and patch the facade.
We clean and treat the steel reinforcement and re-patch with appropriate repair mortar.
We match the color and texture of the existing finishes making the repairs blend in with the rest of the building.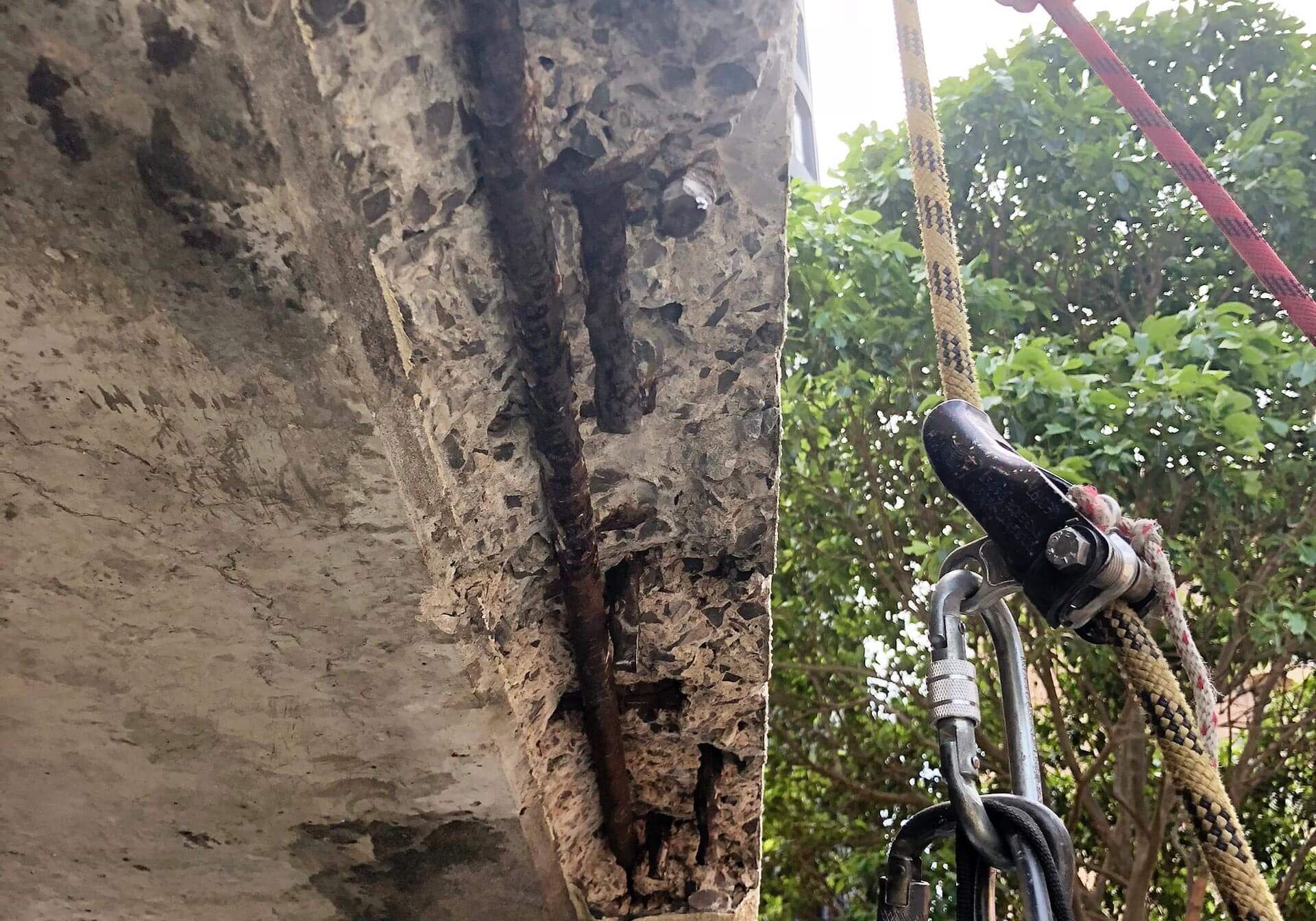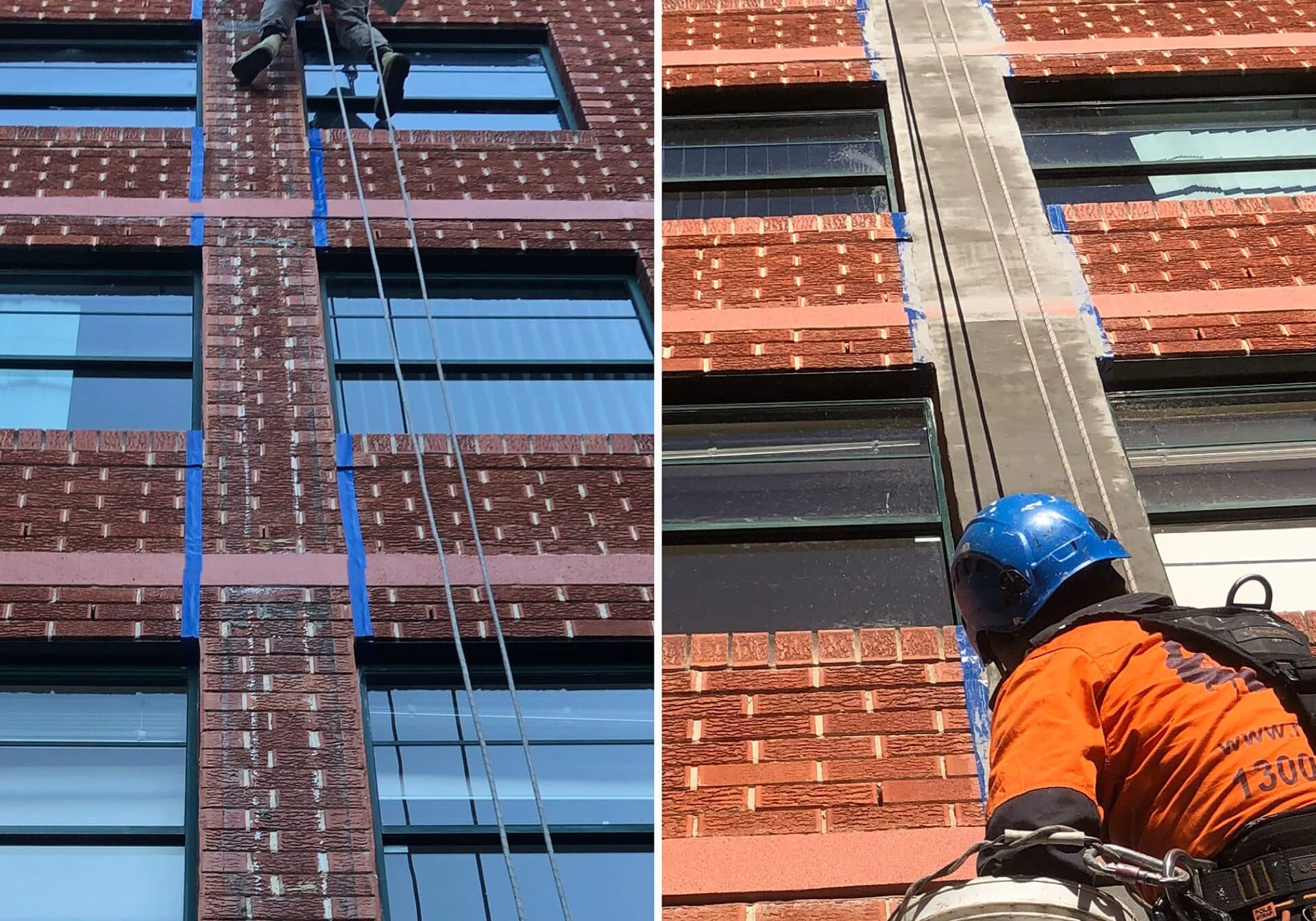 We specialise in localised rendering services and repairs to high rise and low rise buildings.
Our rope access technicians always strive to achieve  a high quality finish, blending into existing finishes to minimise the look of the render repairs.
Concrete and Render Repairs