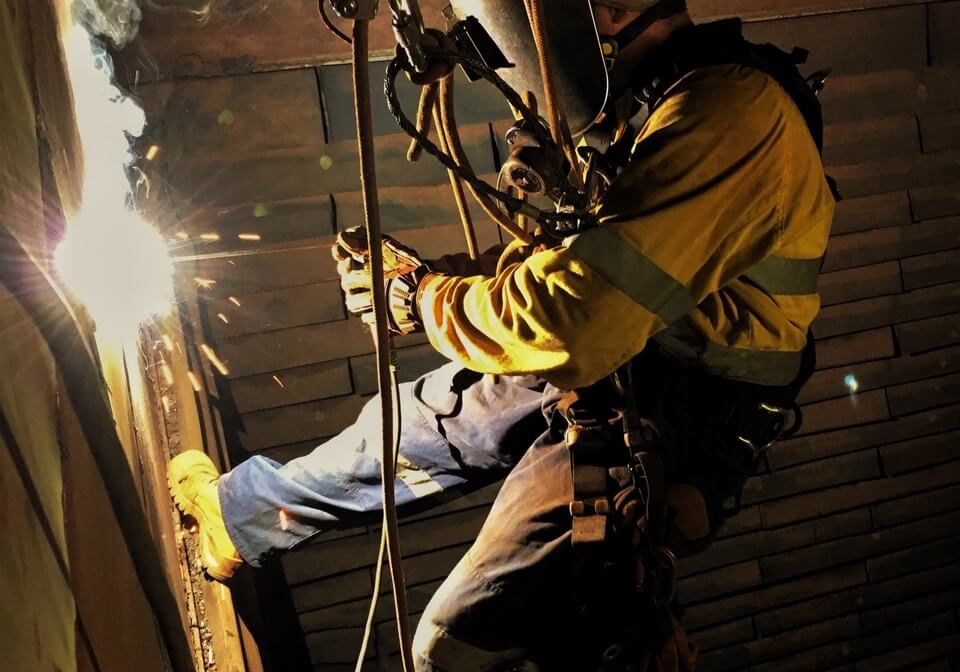 Welding is a specialist skill which requires trained and certified personnel.
When combined with rope access, it enables us to do tasks which are seemingly too expensive without a fuss. No need for scaffolding or heavy machinery requiring permits and traffic management plans.
We take care of thorough risk assessment for work at height, hot works and confined space entry, managing the project from start to finish.