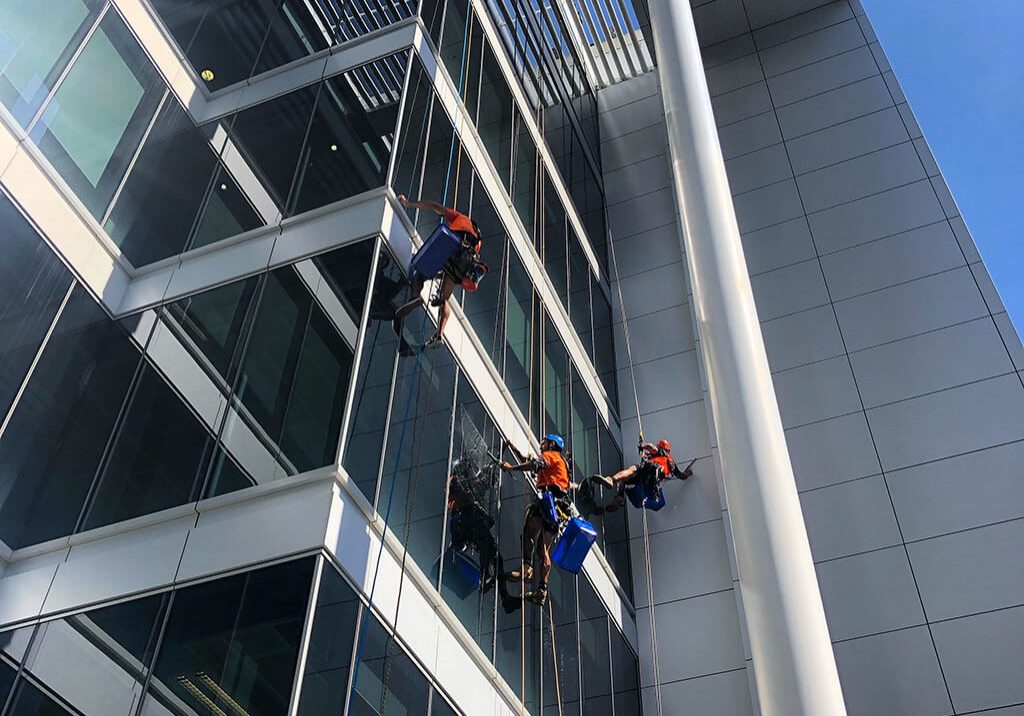 Window cleaning is nothing short of an art form when done properly. A good window cleaner has an eye for detail and leaves the glass sparkling and streak free.
Our skilled and friendly team of rope access technicians can handle a window cleaning job of any size.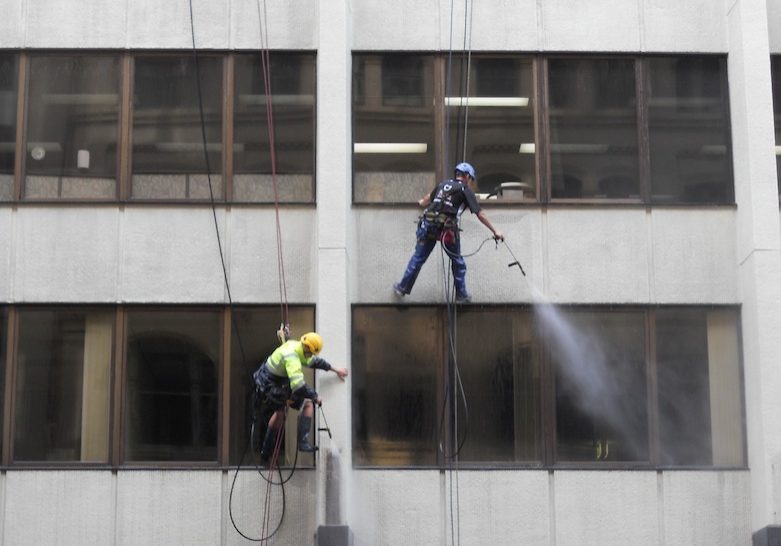 Pressure cleaning or water blasting of inaccessible surfaces can be done via abseiling.
We have developed a system designed for high rise building pressure cleanup which enables the restoration of most hard surfaces as if new. Having annual facade cleaning can effectively prolong the life of the paint which in turn will have future costs with maintenance.
We use high pressure, clean tap water, with no harsh chemicals, ensuring waterways are not polluted and customers are satisfied.
Window and Facade Cleaning